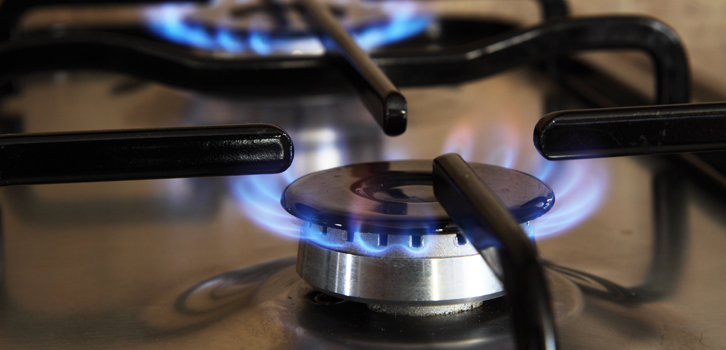 Switching from a more expensive fuel such as Kerosene or Gas Oil to a cheaper, greener and more efficient fuel such as LPG couldn't be easier. HBS Fuels can connect your home or business to gas so you can enjoy all the benefits of mains gas, off the grid. We can supply and install everything from the tank and base installation to all the materials and labour required to connect the pipework to your home/business. We can also keep you topped up automatically, so you don't need to worry about anything.
Benefits of Switching From Oil to Gas
Saving you money – gas is a more efficient fuel, giving you more output for your money.
Instant and controllable – extremely versatile, LPG provides instant heating and hot water as well as a controllable flame for cooking and fires.
Hidden tank – you can choose from an underground tank, aboveground tank or a 4 cylinder pack, we can tailor it to suit your needs.
Safe and secure – fuel theft from a gas tank is virtually impossible.
Automatic delivery – using our top up scheme you can schedule deliveries to suit your needs, so you don't need to worry about ordering LPG on a regular basis.
Helping the environment – LPG is a greener, cleaner fuel producing the lowest carbon emissions of all fossil fuels.
At HBS Fuels, we want to make the switch over process from Oil to LPG hassle free, so that you can start enjoying all the benefits LPG has to offer.
Want to switch?
Call us today on 01264 860 263
The Switching Process
Contact us today and our staff will discuss with you what is involved in an LPG switch and also ask you some questions to establish if your home/business is suitable for LPG heating.
If you would like to proceed, we'll arrange a convenient time for a LPG specialist to visit your home/business to conduct a survey. During the visit, he will find out more about your requirements and recommend the best heating solution for you, advising on the location of your LPG tank or cylinders and taking associated measurements. We will then give you a no obligation quote, for you to look over.
Once you're happy with the quote and want to proceed with the installation, we can then organise an installation date for the work to begin and we will set you up as an HBS Fuels customer.
If you opted for an LPG tank, some groundwork will need to be completed prior to tank installation in order to prepare a base and trench for the tank. HBS Fuels can carry out the whole installation, including the groundwork, however you can also opt to arrange this yourself with another company. Please bear in mind that if you choose to do this, the initial groundwork must be completed to specification before the tank installation date.
An LPG boiler will then need to be installed by a qualified engineer, either of your choosing or we can arrange this to be carried out.
When the installation is complete and ready to go, we will schedule your first LPG delivery to fill your new LPG tank. Once the tank has had a final safety test, all you need to do is sit back and relax, and enjoy the benefits of LPG.